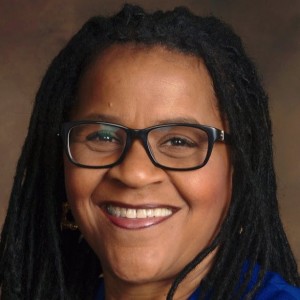 Monday Apr 18, 2022
S2 Ep32: Facing The Poverty FEAR: Face Everything And Rise. Triumphing over adversity and finding the way out of deep poverty and welfare through advocacy and anti-poverty programs.
In this episode, I speak with Pamela M Covington.
Click HERE for Accessible Transcript
Pamela is a speaker, author, and an anti-poverty advocate from Atlanta, GA.  Pamela experienced first hand, deep poverty, navigating the welfare system, triumphing over adversity, and finding a way to passionately advocate for anti-poverty programs.  We talk about society, stigma, and the power of getting a hand up, not a hand out. Pamela is a wonderful and compelling storyteller who wisely says 'stories are sticky stuff' and she is spot on! Come #ListenAndLearn.
Website:
http://www.pamelamcovington.com
Email:
Twitter:
@PMCovington
Get her book:
A Day at the Fare: One Woman's Welfare Passage
LinkedIn: