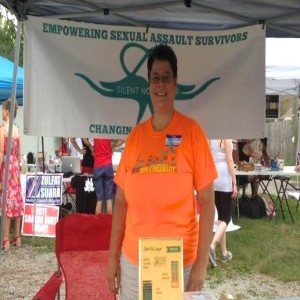 Monday Apr 25, 2022
S2 Ep 33 Silent No Longer: Championing voice for sexual assault and abuse victims as a process for healing and societal change.
The content of this discussion is sensitive and may have a trigger effect for you.  We discuss:
rape
sexual assault and abuse
victim blaming
historical societal interactions related to domestic and sexual abuse and assault, sex trafficking and victim blaming.
Please take a moment to consider opting out if you think this topic may negatively affect you.  Please reach out to SilentNoLonger.com if you need to talk to someone about your own experiences.
Click HERE for Accessible Transcript
In this episode I speak with Greta McClain, a former police officer and survivor of  rape, about her own experiences, what she learned from it, and how it has impacted the way she now advocates and interact with others.  A very necessary discussion to have in light of the #MeToo movement, the rampant problem with sex trafficking around the world, and the overall degradation of a paternalistic society where safety and body autonomy is at an all-time low. Come #ListenAndLearn
Website: www.silentnolongertn.org
Facebook: https://www.facebook.com/silentnolongertn/
Instagram: https://www.instagram.com/silentnolongertn1/
Twitter: https://twitter.com/silent_no_longe